Bournemouth BraLady
Specialist bra fitter | Maternity, nursing & post surgery | Bournemouth & surrounding areas
Supporting women to find the perfect fit #braheath #breasthealth
Bournemouth BraLady
Professional bra fitting in the comfort of your own home | Hospital & group visits | Bra Fitting Clinics
Supporting women to find the perfect fit #braheath #breasthealth
Thanks! Can I just say what a revelation proper fitting bras are. It al just "sits" so much better. Alice, Bournemouth
Let's Chat
Home bra fitting service specialising in maternity and nursing bras. Bournemouth and surrounding area.
Bournemouth BraLady shared a post.
April 1, 2019 2:29pm
Going for Bust Support Centre
We still have Post Surgery Bra Fitting Appointments available for tomorrow (Tuesday 2nd April). Please telephone the Support Centre on 01202 889258 or pop in to 6b The Square, Wimborne, Dorset BH21 1JA to book your appointment.
Tweet Me
February 17, 2019 4:28pm
Hi @TheoPaphitis , I offer a professional home bra fitting and sales service specialising in maternity, nursing and mastectomy bras. Supporting women to find the perfect fit. https://t.co/Rtpy2WWXCz #SBS #SmallBiz #mumpreneur https://t.co/wZk0Ig5ZOQ
Hi @TheoPaphitis , I offer a professional home bra fitting and sales service specialising in maternity, nursing and mastectomy bras. Supporting women to find the perfect fit. https://t.co/Rtpy2WWXCz #SBS #SmallBiz #mumpreneur pic.twitter.com/wZk0Ig5ZOQ

— Bournemouth BraLady (@BmthBraLady) February 17, 2019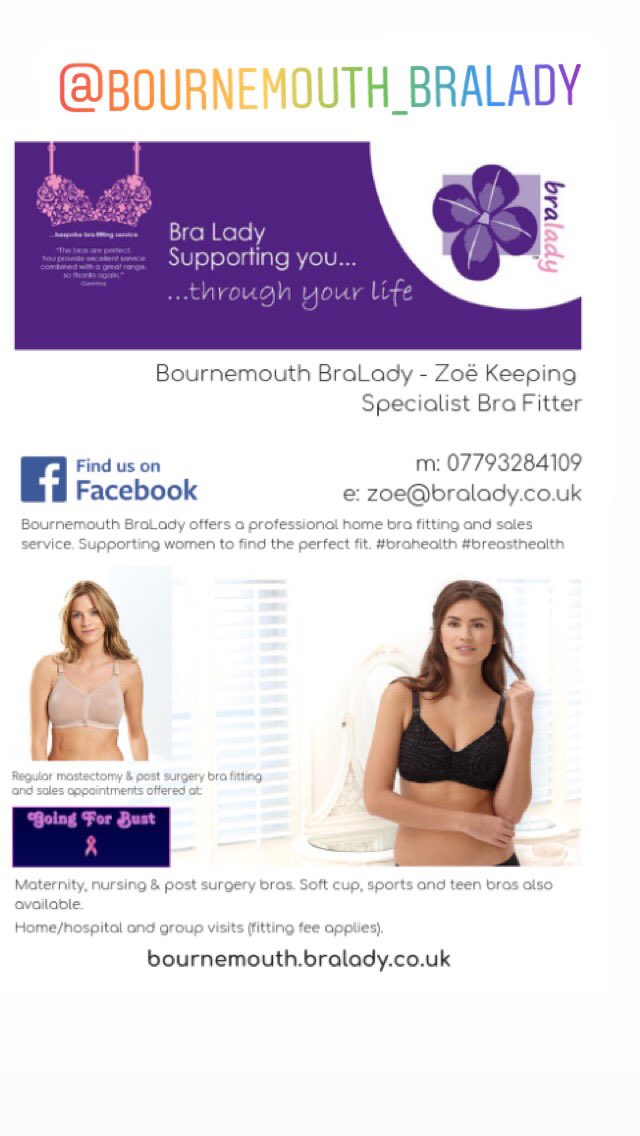 February 11, 2019 5:19pm
Appointments available for specialist post surgery and mastectomy bra fitting tomorrow at @goingforbust Support Centre #Wimborne #DorsetHour #GoingforBust #breastcancer #BraFitter #Dorset https://t.co/xTlVP78kPQ
Appointments available for specialist post surgery and mastectomy bra fitting tomorrow at @goingforbust Support Centre #Wimborne #DorsetHour #GoingforBust #breastcancer #BraFitter #Dorset pic.twitter.com/xTlVP78kPQ

— Bournemouth BraLady (@BmthBraLady) February 11, 2019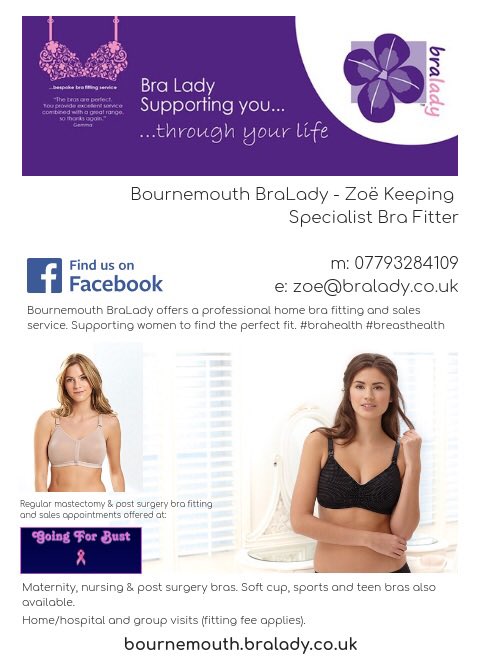 February 9, 2019 6:49pm
@BraLadyUK 🙌🏼 https://t.co/VOOLDfzTDx
Thanks for the bra fitting @TuClothing 😃#allboobswelcome pic.twitter.com/vH1mBCobRM

— Emma Lawrence (@emmaj22) February 9, 2019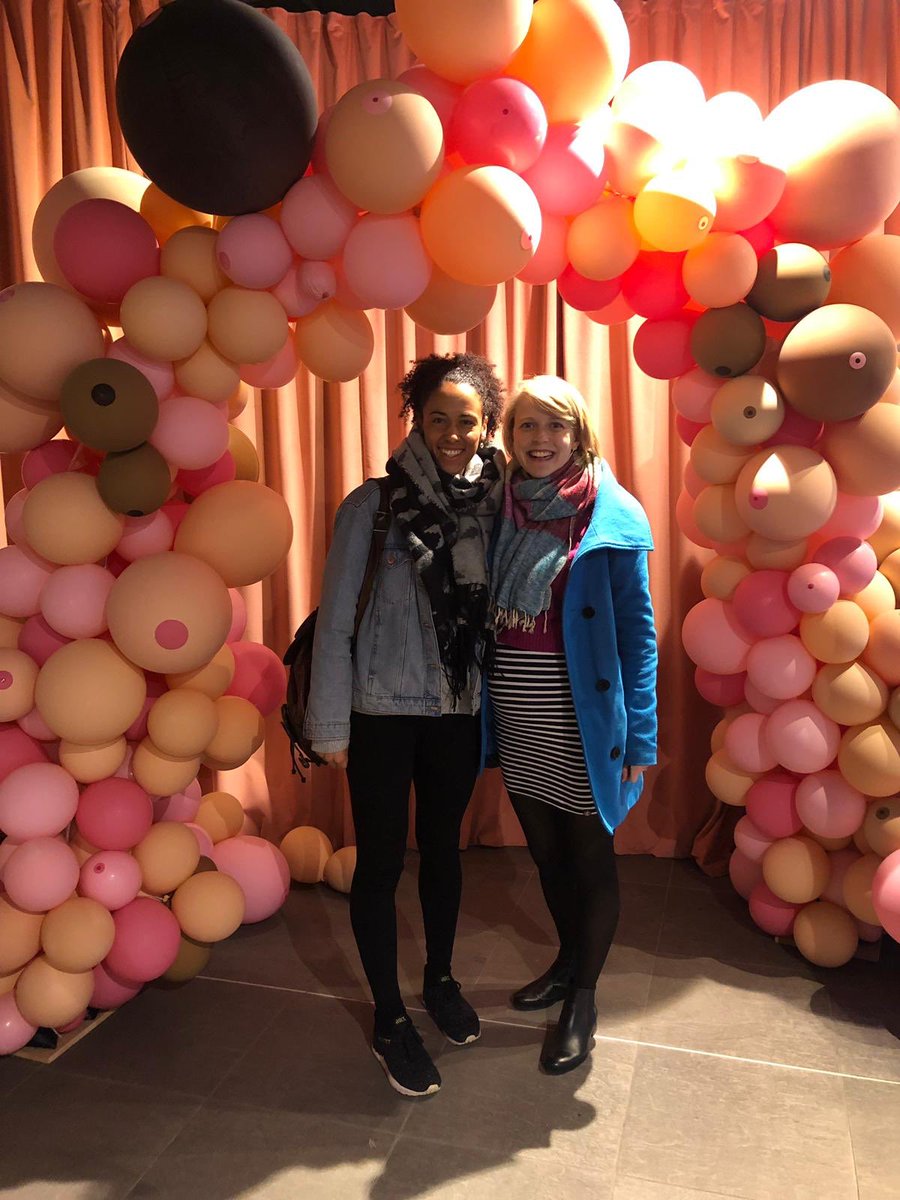 Zoe is amazing. She provides a personalised service in your own home, at your own convenience, with many more options than the usual high street shops. I wish she'd been around when I had my first ba Megan, Poole